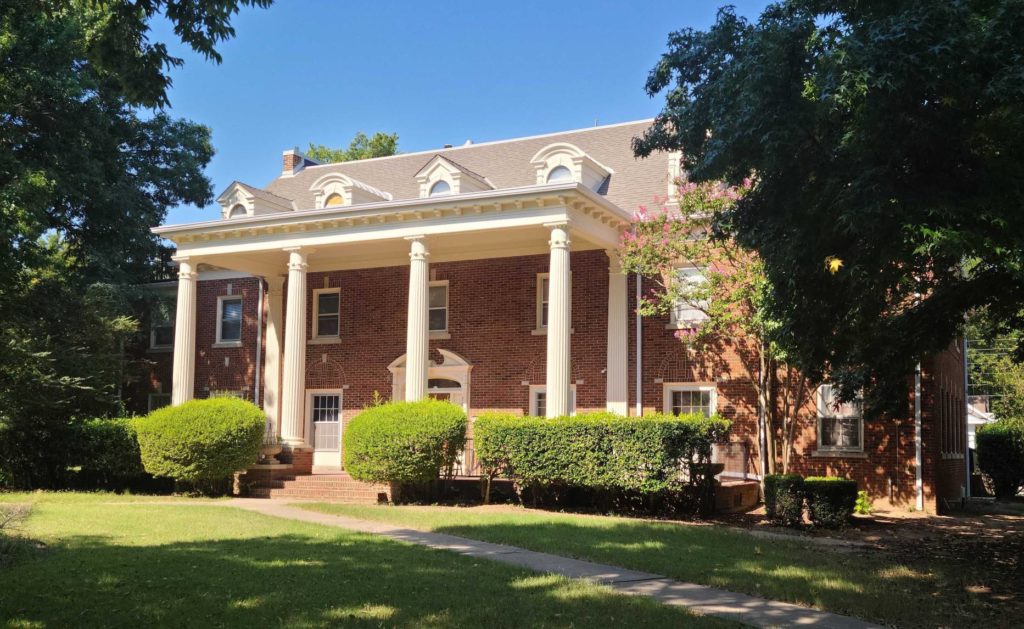 Welcome to the homepage of the Oklahoma Chapter of Triangle Fraternity. Triangle is the national men's social fraternity of engineers, architects and scientists. There is no other organization like Triangle Fraternity. There are other social fraternities, but Triangle focuses on specific areas of academics.
Triangle began in 1907 at the University of Illinois with a group of Civil Engineering students who wanted to live together. Since then it has grown to more than 35 chapters at universities across the United States. Triangle first appeared on the OU campus in 1976 and was formally installed as the Oklahoma Chapter in 1979.
Interested in joining Triangle or learning more about us? Visit the National Website or fill out an interest form to be contacted about upcoming events!